Show Info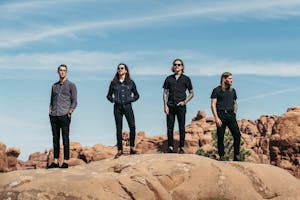 Drusky Entertainment Presents
The Devil Wears Prada
Gideon, Traverse the Abyss, Contours
Stage West
State College
,
PA
April 14th, 2020 | This event is 18 and Over
Please be advised - due to reasons beyond our control, The Devil Wears Prada on April 14th at Stage West has been postponed until further notice. We are asking that buyers please hang on to their tickets while a new date is being rescheduled.
Drusky Entertainment Presents
THE DEVIL WEARS PRADA
with Gideon, Traverse the Abyss, Contours
Tuesday, April 14th, 2020
Doors: 6:00PM / Show: 7:00PM
Stage West (420 E. COLLEGE AVE., STATE COLLEGE, PA 16801)
$19.00 - $21.00
Tickets go on sale Friday, February 28th at 10AM
This event is 18 and over!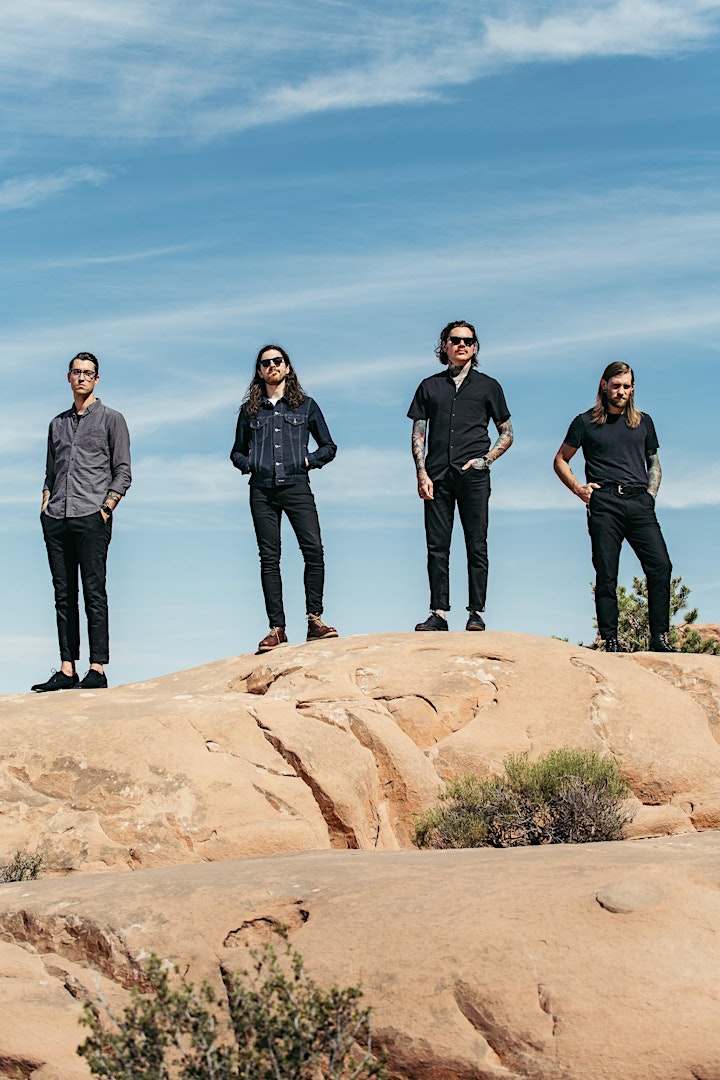 About The Devil Wears Prada:

Challenges actualize progression.

The Devil Wears Prada consistently choose to both challenge themselves and the world around them. The group—Mike Hranica [vocals], Jeremy DePoyster [vocals, guitar], Andy Trick [bass], Kyle Sipress [guitar], Jonathan Gering [keys, synthesizers], and Giuseppe Capolupo [drums]—bend and break all boundaries on their seventh full-length and debut for Solid State Records, The Act. Pulling plain-spoken poetry through distorted discord and dissonance, the six-piece deliver a dynamic and definitive statement.

"This just feels very 'make it, or break it' for us," exclaims Mike. "All bets are in on The Act. We tried to make something outside of the norm for rock, metalcore, or heavy music. We often hear commentary rock is dead now; I don't think it has to be that way though. Look at the corners pop and hip-hop turn. Artists just need to reinvent themselves and make something creative and inventive again. Reinvention is what we're driving towards."

The Devil Wears Prada positioned themselves for meaningful reinvention. Following their 2005 emergence, they served up 2009's seminal With Roots Above and Branches Below, boasting fan favorites such as "Dez Moines," "Louder Than Thunder," "Danger: Wildman," and more. In its wake, the outfit achieved two back-to-back Top 10 entries on the Billboard Top 200 with the Zombie EP [2010] and Dead Throne [2011]. The group kept up a prolific pace on 8:18 [2013], Space EP [2015], and Transit Blues [2016]. The latter garnered widespread acclaim from Kerrang!, Revolver, Rock Sound, New Noise, and Alternative Press who proclaimed it "an impressive step forward." In addition to selling out countless headline shows, the musicians toured with everyone from Slipknot to Slayer. Not to mention, their total stream tally impressively exceeded 150 million by 2019.

When it came time to record The Act, the process marked a series of career firsts. Dubbed "the driver of the album" by the frontman, Jon assumed production duties, wrote The Devil Wears Prada songs on piano, and penned lyrics for a handful of tunes. Not content to rest on their laurels, it would also be the first time the musicians "scrapped nearly 60 songs" in pursuit of the best possible material.

"After Transit Blues, Jon was like, 'I want to formally produce the next one'," recalls Mike. "He really owned the full circumstance of making The Act and steered the ship. His lyrics make for a contrast, because we have pretty different perspectives. I can be rather abstract, so he brought a new direct element. A lot of times, he begins with a very minimal piano root, which is not what we typically do. However, we tried to do something The Devil Wears Prada hasn't touched upon, but there are lines drawn to where we came from. There was a lot of intention and detail-oriented concentration upon every single syllable. That level of detail has never been put forth into our music before."

Inspired by recording a live cover of Julien Baker's "Sour Breath," the band also opted to track the bulk of the material live. Tapping into this spirit, the album came together in four weeks at Woolly Mammoth Sound in Waltham, MA. "We always struggled to get the energy from our shows into the records," Mike continues. "With a shorter timeline, we didn't second guess too much. We made calls from our gut, which is the right way to do it."

The urgency translates into the lead single "Lines Of Your Hands." Guitars buzz in between a steady beat as Mike's screams resound on the verses. A punk gallop kicks in during the refrain as he carries a lovestruck hook, "Let me be the lines of your hands, let this be a song for you."

"It's really just a love song I came up with some time ago on tour," he says. "It's a dialogue between two lovers. There's a journey aspect to it, going from one place to another. It's also built around these two individuals in a house and under the light of the moon. It takes our formula and optimizes it."

Meanwhile, "Please Say No" hinges on a haunting and hypnotic sample before giving way to a numbing refrain based on Nelson Algren's novel Never Come Morning.

"A few years ago, I started writing more about books I read," Mike goes on. "I was really rocked by one scene in Never Come Morning. Most of it is about class privilege between the forties and sixties in Chicago. I lived in Chicago for eight or nine years, so I was really pulled into the book. It's an intense moment."

"As Kids" tempers a wall of distortion with an airy wail as the lyrics detail "the nostalgic perspective of being a kid." Meanwhile, "Chemical" bubbles up from vulnerable confessions into a caustic chorus doubling as "an analysis of depression and anxiety as a chemical offset in our bodies." The metallic snap of "Switchblade" kicks off the ride, and it all culminates on "The Thread." Mike's guttural growl grates up against a sawing guitar tone before a final cathartic scream.

"I wanted to look at a human being's life as corrosion and use these industrial metaphors completely derivative of rust," he states. "'The Thread' is an item to represent life as something so thin and frail juxtaposed with heavy iron properties. It's like a huge behemoth becoming bigger at the compromise of the thread of human life."

In the end, The Act challenges and rewards a deep listen—just like everything The Devil Wears Prada does.

"Hopefully, The Act is something that sticks around," Mike leaves off. "We put everything we could into it. We want to live with it for a while and see where it goes. I know the effort and soul we put into creating the LP, the sheer passion, and how we broke our backs here—and I'm proud of that. The fire is still lit. I never take it for granted that I get to stand on a stage and yell about my feelings for strangers. We've been doing this fourteen years, and we're still driven."

Venue Information:
Stage West
420 E. College Ave
State College, PA, 16801