Show Info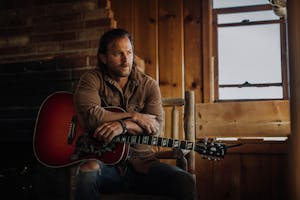 RAIN OR SHINE | Drusky Entertainment Presents
Kip Moore
Starlight Drive-In
Butler
,
PA
Friday, May 28, 2021 | See below for full guidelines, FAQs, restrictions, & more! This event is rain or shine.
Drusky Entertainment Presents
Kip Moore
Friday, May 28th, 2020
Doors: 6:00PM / Show: 8:00PM
Starlight Drive-In (Butler, PA)
NOTICE FOR ALL BUYERS - By attending this event, you and any guests voluntarily assume all risks related to exposure to COVID-19 and agree not to hold any presenting entities, artists, and the venue; or any of their affiliates, directors, officers, employees, agents, contractors, or volunteers liable for any illness or injury
Ticket Info:
All ticket tiers are General Admission, parking attendants will help park you in a first come, first serve basis.
Upper Theater ticket – 1 ticket is good for up to 4 occupants per vehicle in the back 5 rows of the theater (between Screens 2 & 3)
Lower Theater ticket – 1 ticket good for up to 4 occupants per vehicle in the first 5 rows in front of the stage.
There will not be any reserved parking.
If arriving day of show, there will be an additional charge per person over the 4-person limit, if over 4 people are in the car.
For proper social distancing guidelines, only eTickets will be available. No Print At Home tickets or Will-Call. Please download the Eventbrite App on your smartphone for quick and easy access to your tickets, as well as quick contactless entry.
Absolutely no WALK-UP sales of individuals attempting to enter the venue on foot or arriving via ride share outside of a car will be permitted.
All events are rain or shine.
At the show:
All patrons are subject to a mandatory trunk check
Absolutely NO outside food or drink (per venue policy) will be allowed. No coolers will be allowed. If you have a cooler upon arrival, it will be subject to being checked at the show.
Temperature checks will be administered by venue staff. Any patrons with a fever or temperature of 100 degrees or higher will be respectfully declined entry, for the safety of patrons, staff, and artists.
Once checked into the venue, parking attendants in the upper and lower halves of the theater will guide you to your spot, depending on your ticket tier purchased.
Dashboard tags will be provided for Lower Theater purchasers, please make sure those are prominently displayed on your dashboard for staff to identify
Restrictions
No outside food & beverages / refreshments will be permitted into the theater grounds
Coolers and firearms, or weapons of any kind will not be permitted into the theater
No tall and/or oversized vehicles (i.e. campers, busses, Winnebago's, etc.) will be permitted
Vehicles over 6 feet in height may be asked to move.
For the safety of fans, tailgating will not be permitted
For the safety of venue and box office staff, patrons must have a mask on if the window is needed to lowered to check-in or communicate with staff.
Additionally, facemasks must be worn if you are out the vehicle for any reason, other than the space in front of your vehicle
Failure to comply with any of these restrictions may result in an immediate ejection from the event with no refund.
Important areas of interest / public guidelines:
TO ENSURE THE SAFETY OF OUR STAFF AND GUESTS, COVID-19 GUIDELINES WILL BE STRICTLY ENFORCED. GUIDELINES/RESTRICTIONS ARE AVAILABLE AT DRUSKYENT.COM. GUIDELINES WILL BE SUBJECT TO CHANGE
AS THE COVID-19 SITUATION IMPROVES. PLEASE CHECK BACK OFTEN.
If you are sick, running a fever, or have been exposed to COVID-19, please stay home until you are healthy
Patrons will be subject to a mandatory trunk check upon entry
Patrons are allowed to watch the show from outside of their vehicle, in front of the vehicle. Patrons are not permitted to sit out on the sides of their vehicle.
For the courtesy of other vehicles and patrons, vehicles that may potentially block sight-lines may be directed to the back of the lot or ends of the aisles, so as to not block the sight-lines of other concert-goers.
Event will continue rain or shine. Patron safety is our priority, so in the event local safety officials deem it unsafe to continue to the show, we will communicate that to everyone via video wall, FM transmission, or loudspeaker.
Audio from the show will be transmitted via PA System & FM transmitter.
For the safety of venue and box office staff, patrons must have a mask on if the window is needed to lowered to check-in or communicate with staff.
Facemasks must be worn if you are out the vehicle for any reason, other than the space in front of your vehicle.
At the conclusion of the concert, please remain in your parking space until directed by event staff to exit the lot. In the case of an emergency, please remain in your space until directed by event staff. Drive slowly and follow all directions
Event FAQs (Frequently Asked Questions)
WILL TICKETS BE SOLD AT THE GATE?

Due to the overwhelming response we expect all tickets to be sold in advance so get yours early. If tickets remain on the day of the event they will be sold via online portal at the gate by credit or debit card ONLY. No checks or cash will be accepted. Absolutely no WALK-UP sales of individuals attempting to enter the venue on foot or outside of a car will be permitted.

I HAVE PURCHASED A TICKET AND I LOST IT, OR I HAVE NOT RECEIVED IT. WHAT DO I DO?

Please visit your confirmation email and use "Contact the Organizer" at the bottom of your email for assistance with purchased tickets.

WHAT IF I CAN'T USE MY TICKET?

All sales are final, no refunds will be available.

HOW MUCH DOES IT COST TO ATTEND?

Ticket prices range from show to show, plus any ticketing fees. All tickets are sold on a PER CAR basis (LIMIT OF 4 PEOPLE PER CAR) and will be parked in order of arrival in the tier purchased. Any additional patrons that are in the car (over the initial 4 person car limit), will be subject to an additional per person ticket surcharge upon arrival.

ARE KIDS ALLOWED?

Yes! The Drive-In Theater Tour was designed to accommodate families, kids are not only allowed they're welcomed. Kids, regardless of age are counted towards the maximum car capacity of 4 people.

DO KIDS GET IN FREE?

Kids under 3 will be free, each person regardless of age is counted towards the maximum car capacity of 4 people.

CAN WE COME AND GO FROM THE EVENT?

Not during the event. Once you're parked in your space, barring an emergency, exit will not be allowed until the show has ended. If you have an emergency, please notify an event official immediately. If the emergency warrants, please call 911 first.

WHAT IF WE ARE RUNNING LATE?

We encourage fans to arrive before the start of the show; however, if you arrive late, our parking attendants will direct you to a parking space as quickly as possible. Please keep in mind parking is filled on a first-come, first-served basis.

ARE WE ALLOWED TO "LINE UP" PRIOR TO GATES OPENING?

Yes – cars are allowed to line up outside of the gates and will follow down the side of the road if it extends past the entrance of the facility gates.

ARE PARKING SPACES ASSIGNED?

No. All tickets are General Admission and will not be assigned prior to arrival. Upon arrival, attendants will assign you a space and direct you for parking. For those fans looking to get as close as possible, a limited number of Lower Theater General Admission tickets are available and include the best spaces in the lot closest to the stage. No spaces can be reserved for groups.

WHAT KIND OF VEHICLES ARE PERMITTED?

Personal vehicles that fit into a standard parking space are allowed. Oversized vehicles are not permitted i.e. large /customized vans, RVs, trailers, etc. Please note if your personal vehicle is lifted, or modified to above factory height and may block the view of others, you may be required to park in designated spots. This decision is at the sole discretion of the organizer, and must be complied with. Failure to comply may result in removal from the event without refund.

WHAT DO WE DO WHEN THE SHOW ENDS?

We are asking all patrons to please remain in your vehicles once the show concludes. Venue and promoter staff will be directing vehicles in an orderly fashion out of their respective rows. Please do not leave prior to staff direction, as this will create additional traffic leaving the facility.

ARE MOTORCYCLES WELCOME?

Motorcycles are welcome but they are considered 1 vehicle. Tickets are sold by the vehicle. Due to social distancing it would be 1 motorcycle per parking area.

CAN I LEAVE THE HATCHBACK OF MY SUV OPEN?

Hatchbacks may be open but must be kept no higher than the top of the vehicle to prevent blocking the view of those behind you.

DO I HAVE TO STAY IN MY CAR DURING THE SHOW?

No! You will be allowed to watch the show from outside the vehicle. Blankets and lawn chairs are welcomed. Please stay within your assigned parking area, and continue to maintain all social distancing requirements. Please use common courtesy as we want everyone to enjoy the show.

CAN I BRING A LAWN CHAIR TO SIT IN?

Yes! Blankets and lawn chairs are welcome. You will be required to stay inside your assigned parking area, and continue to maintain all social distancing requirements.

IS TAILGATING ALLOWED?

While sitting on tailgates or in the bed of a truck is acceptable during the show, traditional "tailgating" activities (yard games, grills, generators, etc.) will not be permitted.

HOW DO I LISTEN TO THE SHOW?

This will be a LIVE concert with professional sound equipment, you should have no trouble hearing the show. For added coverage an FM broadcast will also be available.

ARE THERE ANY ADDITIONAL ITEMS OR ACTIVITIES NOT PERMITTED?

Yes. Fireworks, laser pointers, drones, tents/tarps weapons or flags and accessories that may block the vision of fans behind you WILL NOT BE PERMITTED. Selling, promoting, or advertising any third-party companies or products will not be permitted. DISORDERLY CONDUCT OR FAILURE TO COMPLY WITH SOCIAL DISTANCING GUIDELINES WILL NOT BE TOLERATED OR PERMITTED. FAILURE TO ADHERE TO GUIDELINES MAY RESULT IN IMMEDIATE REMOVAL WITHOUT REFUND.

CAN I BRING MY OWN FOOD OR WILL CONCESSIONS BE AVAILABLE?

No. Outside concessions or coolers may not be brought in regardless of standard theater policy. At this event food and beverage must be exclusively purchased at the concession stand.

WILL RESTROOMS BE AVAILABLE?

Yes. Venue restrooms will be made available, as well as additional facilities. We ask that you remain mindful of social distancing when in line and entering the restrooms

WILL MERCHANDISE BE AVAILABLE FOR PURCHASE?

Yes. Merchandise will be available at the event.

WHAT HAPPENS IF IT RAINS?

This is a rain or shine event. Fan safety is always our first priority, so in the event of inclement weather we will consult with local officials to make the safest decision for our fans.

WHAT IF I NEED ASSISTANCE DURING EVENT?

If you have an emergency, please call 911 first, then notify the nearest event staff member.

ARE PETS ALLOWED?

Service animals are permitted, but pets are not allowed.

Starlight Drive-In FAQ

To ensure the safety of our staff and guests, the following guidelines must be followed when attending the drive-in. These guidelines are temporary, and will be changed accordingly as the COVID-19 situation improves and we work towards getting things back to normal. Failure to follow these guidelines will result in removal from the drive-in without a refund.

1.) Social Distancing is MANDATORY!

For your health, and our employees and their families this is non negotiable! One vehicle every other space! No exceptions! You may sit in front of your vehicle, or in the bed of a truck. NO ONE will be able to sit BESIDE vehicles. Wave at your neighbors but please don't go visit! We are excited to be out of the house and get back acquainted however none of us want a repeat or to place anyone in harm.

2.) Masks are requested for any pickups at the concession stand or to the restrooms! Our staff will be wearing PPE and we ask you do too.

3.) No outside food or drink is allowed! The only way to keep our doors open is by supporting the Concession Stand! If you are caught with outside food or drink you will be asked to leave the premises.

4.) Order your food, snacks, drinks, souvenirs and gift certificates and baskets through our E-Hungry App (see link) and we will notify you when your order is ready! Please be prompt for pick up. We are not responsible for food left to get cold.

5.) We ask if you are able that you order through the app however if you have no means we want to be sure you are able to order. Ask for an order blank at the ticket booth or we will make these available outside the concession stand.

6.) Restrooms will be open and monitored to ensure that only a few people are allowed in at a time. Please while waiting remain 6 feet between the person in front of you. We will be cleaning the restrooms from open to close. Please don't wait to intermission – a few at a time will make this work for everyone.

7.) If there is an issue or concern please come to the concession stand and ask at the door to see someone in charge.

8.) NO entrance to the concession stand will be allowed. We apologize however no games, no Mini Golf and we cannot schedule parties or get togethers until the time comes we are able! Hang with us – we will all get through

9.) Please be patient with our staff as we learn our new "NEW"! We promise to make this as smooth as possible and will work as hard as we can to get this down to a system!

WE WILL BE WORKING WITH LOCAL CITY & COUNTY AUTHORITIES TO ENSURE EVENT MEETS ALL CDC RECOMMENDED GUIDELINES. EVENT STAFF WILL BE WEARING FACE MASKS, AND APPROPRIATE SOCIAL DISTANCING WILL BE REQUIRED. FAILURE TO FOLLOW SOCIAL DISTANCING PROTOCOLS WILL CAUSE THE ATTENDEE TO BE FORCED TO LEAVE THE SHOW.

For more tips to ensure an enjoyable experience, please visit http://starlightdrive-in.com/faq/

Venue Information:
Starlight Drive-In
1985 N Main St Ext

Butler, PA, 16001